Commercial HVAC Contractor Services
Superior Mechanical has provided industry leading commercial HVAC installation and service for nearly two decades. As experienced HVAC contractors, we specialize in all commercial heating and cooling services backed by our unrivaled 24/7 support team. Dedicated and detail-oriented, our team provides full coverage and access to management throughout the entire life-cycle of your project. Unlike most HVAC companies, we own all of our equipment which makes us extremely flexible and reduces our response time for HVAC service and repair.
Specializing in autonomous, start-to-finish turnkey HVAC services, we provide peace of mind for construction managers dealing with the unpredictable hurdles that come with operating in such a highly erratic industry. When looking for heating and cooling companies in the Mid-Atlantic, look no further than Superior Mechanical Services for all of your commercial air conditioning service needs.
Aquatherm Piping
Boiler and Chiller Replacement
Custom Ductwork
Ductless HVAC Systems
Ductless Installation and Repair
Heating and Cooling Sytems Replacement
Underground HVAC Systems
VRF System Repair and Replacement
and much more!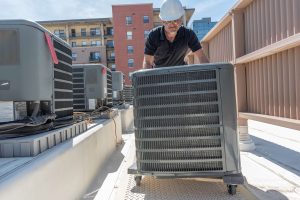 Reliable HVAC installation for commercial properties
Honest, trustworthy proposals
Innovative and functional solutions
In-stock inventory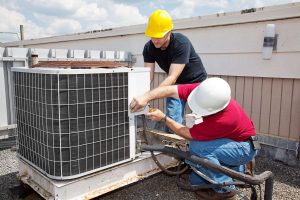 Custom HVAC retrofitting solutions for commercial properties
Expert opinions from experienced professionals
Thorough, detailed estimates
Cost-saving and energy-efficient innovations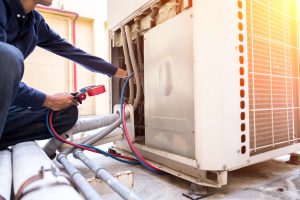 Commercial HVAC repair and servicing solutions
Fast, local service
Knowledgable technicans
In-stock inventory