Facility Specific, Mechanical Service Solutions
Starting a new project requires managing details from start to finish. Let our team of experts handle the mechanical components using our two decades of experience performing HVAC and plumbing services for restaurants, apartment communities, offices, and a full range of other commercial businesses.
Our innovative ideas combined with the latest technology gives us the edge in providing our clients efficient and cost-effective solutions for their needs. Our experts understand the scope of projects and can envision the big picture to deliver the best plan.
We stand by our designs and installations. If a service call is needed, our 24/7 service team is available for fast and effective solutions.
Your building is a key part of your business's success. In order to keep it running smoothly, you need the right team working for you. And whether you need a leak repaired, an air conditioning system serviced, a commercial boiler repaired, or any other type of work done, we have the right team for the job.
Why We're Superior
Designing, building, and installing mechanical systems
Expert engineers and technicians
Experience in aquatherm piping, boilers and chillers
Certified for medical gas
Capable of underground piping excavation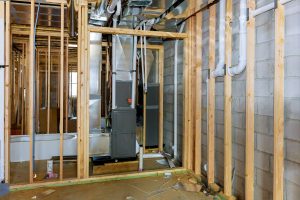 Contact Our Experts for a Free Consultation