Reliable HVAC Installation For Commercial Properties
Superior Mechanical Services provides industry-leading HVAC installation services for HVAC clients in Washington D.C., Maryland, and Virginia. Our team is able to install modular, complex HVAC systems to provide maximum comfort for your building. With nearly 20 years of experience, you can be confident that our team will install your HVAC systems properly the first time.
We have multiple options available for clients — whether you're looking to install a new HVAC system or replace an existing one, we can guide you to the best solution to maximize energy efficiency and comfort. It's important to match the proper HVAC system with your space, to ensure that you, your customers, employees, and residents are satisfied each day.
Contact us today, and we can get started on your quote!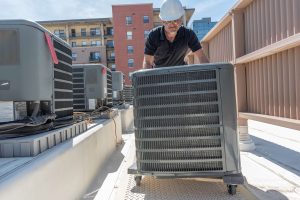 Contact Our Experts for a Free HVAC Consultation