Commercial HVAC Repair And Servicing Solutions
The Superior Mechanical Services team understands that every second your HVAC system isn't functioning properly negatively affects the experience of everyone in your building. That's why our team of HVAC technicians are prepared to answer your call at any time in the day. In addition to our 24/7 emergency services, we're able to provide HVAC repair and maintenance services at a time that works well for you.
In order to maximize our flexibility, Superior Mechanical Services owns all of our equipment. This means that we don't have to waste time waiting on new or rented equipment — when you need us, we're already on the way. In addition to your central heating and cooling systems, our skilled technicians can repair and service your boiler system, chiller system, medical gas distribution systems, and much more.
Contact our team today by email or phone to schedule a repair. Or, if you need emergency assistance, call 301-931-0100.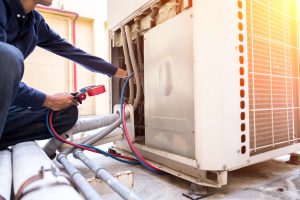 Contact Our Experts for a Free HVAC Consultation